Eleuthera Tours was founded in October 2010
It is owned and operated by Donald and Kristel Anderson. We are fully licensed to do land and boat tours. We have our tour business license, charter fishing license, seafood sales license, and all current health certificates.
Donald was born and raised in Deep Creek, Eleuthera. He started fishing and exploring the waters around South Eleuthera as a very young boy. As he got older, he ventured farther and farther and has done many sea trips to Nassau, Exuma, Andros, Jamaica… He is an accomplished and knowledgeable boatsman. Donald has his Class B captains license.
Kristel has been coming to Eleuthera since 1995 and living full time in Deep Creek since 2006. She was born and raised in New York and at the age of 15 moved to Florida. She has spent much of her life on the beach or the sea. As a young girl she raced sailboats with her father around the waters of Long Island, Block Island, and the west coast of Florida and later spent a good amount of time on power boats fishing and touring. She is a certified PADI SCUBA diver.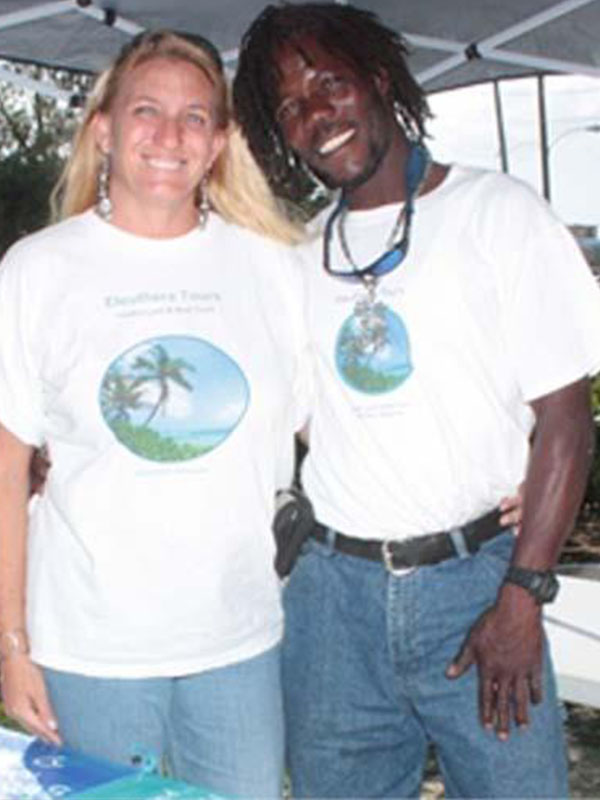 Our Boats
DA Reef Dancer & DA Reef Runner
DA Reef Dancer is a 26′ Eduardono Panga
DA Reef Runner is a 22′ Olympia Sport.
We have two boats we use for the tour business. "DA Reef Dancer" is a 26′ Eduardono Panga. "DA Reef Runner" is a 22′ Olympia Sport. Both are a center console. DA Reef Dancer has a 200hp Yamaha engine on it. "DA Reef Runner" has a Yamaha 150. Both boats are Bahamian registered with the Port Department.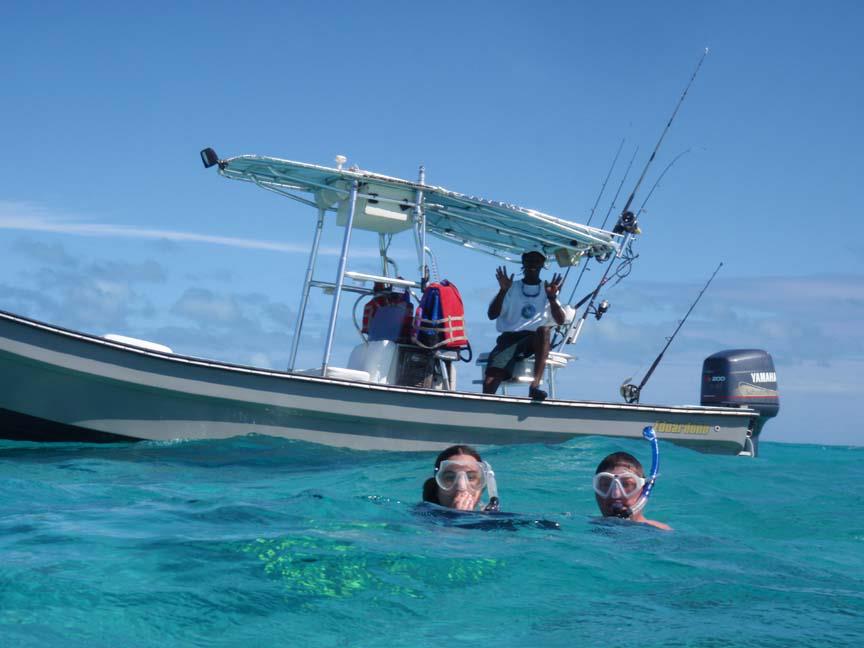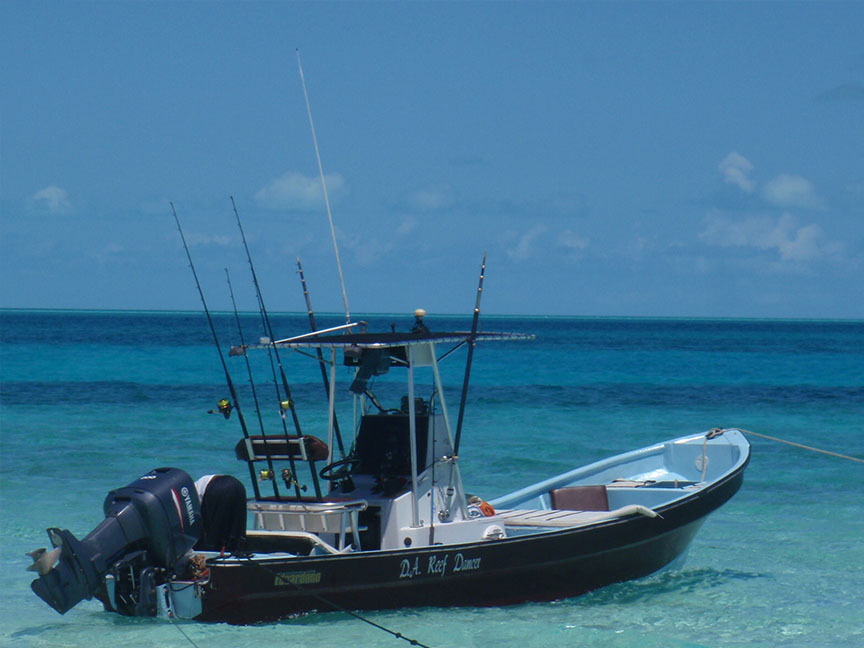 We go on cruises and we explore on our own. And when we travel, we love to see the "real" parts of the places we travel. We have learned that you get a lot more out of your trip when you have a local person who can explain what you are looking at and take you to places you maybe wouldn't/couldn't get on to your own. We know what we like when we go on trips and on tours – so we feel we know what you might like and we try to give it to you! When you come with us on one of our tours, you're part of the family.
Review the feedback we get from the Trip Advisor website and judge for yourself! Click the button to read the reviews.